3
Beautiful Kerala style Villa Elevation at 2218 sq.ft
One look at it and it's already hard to wrap your mind around this beauty of a house. It has three differently shaped roofs decorating and providing shelter. Together they bring in a uniqueness lacked by many modern homes.
Except for the curvy portion of the roof, the rest of the house is inspired by sharp edges of squares and rectangles. The windows seem to be caved in and the squared designs on the first floor go well with the overall contemporary styling of the house.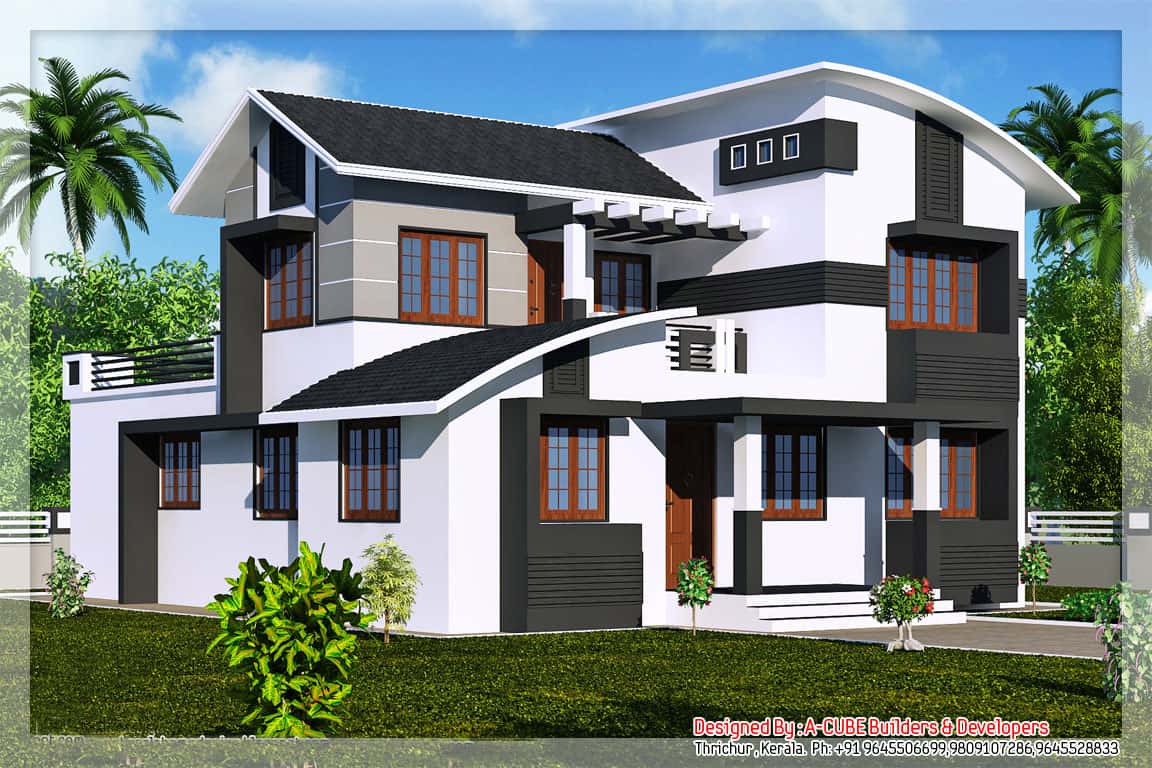 The railings on the balcony are plush yet simple – and so are the pillars. Building this two-storey house would only earn you many praises for years to come. What's more, it'll provide you much needed comfort as well with 3 bedrooms, 3 bathrooms and every other facility expected in a home.
The complete house is expected to cover an area of 2218 square feet, out of which the land portion would be 1528 square feet.
House Elevation Details :
Ground floor : 1528 sq. ft.
First floor  : 690 sq. ft.
Total Area   : 2218 sq. ft.
Bedroom      : 3
Bathroom     : 3
Has this design caught your interest? Then hurry up and contact the architect before he sells this out. Contact information are provided below.
ACUBE
Builders & Developers
Vayalambam,Anchappalom
Thrichur . DT
Kerala ST
India
Ph: 9645528833,9746024805,9809107286
Email:[email protected]