9
Contemporary Kerala house plan at 2476 sq.ft
Calling this contemporary Kerala house beautiful would be an understatement for it looks beyond beautiful with its simple yet plush design. Spread across an area of 2476 square feet, the house has two storeys – and both depict a beauty of their own.
The frontal walls of the ground floor have been put together by granite. This brings in a touch of luxury to the overall house. The porch located right next to the entrance has a lovely, curvy roof that matches well with the roof found on the first floor.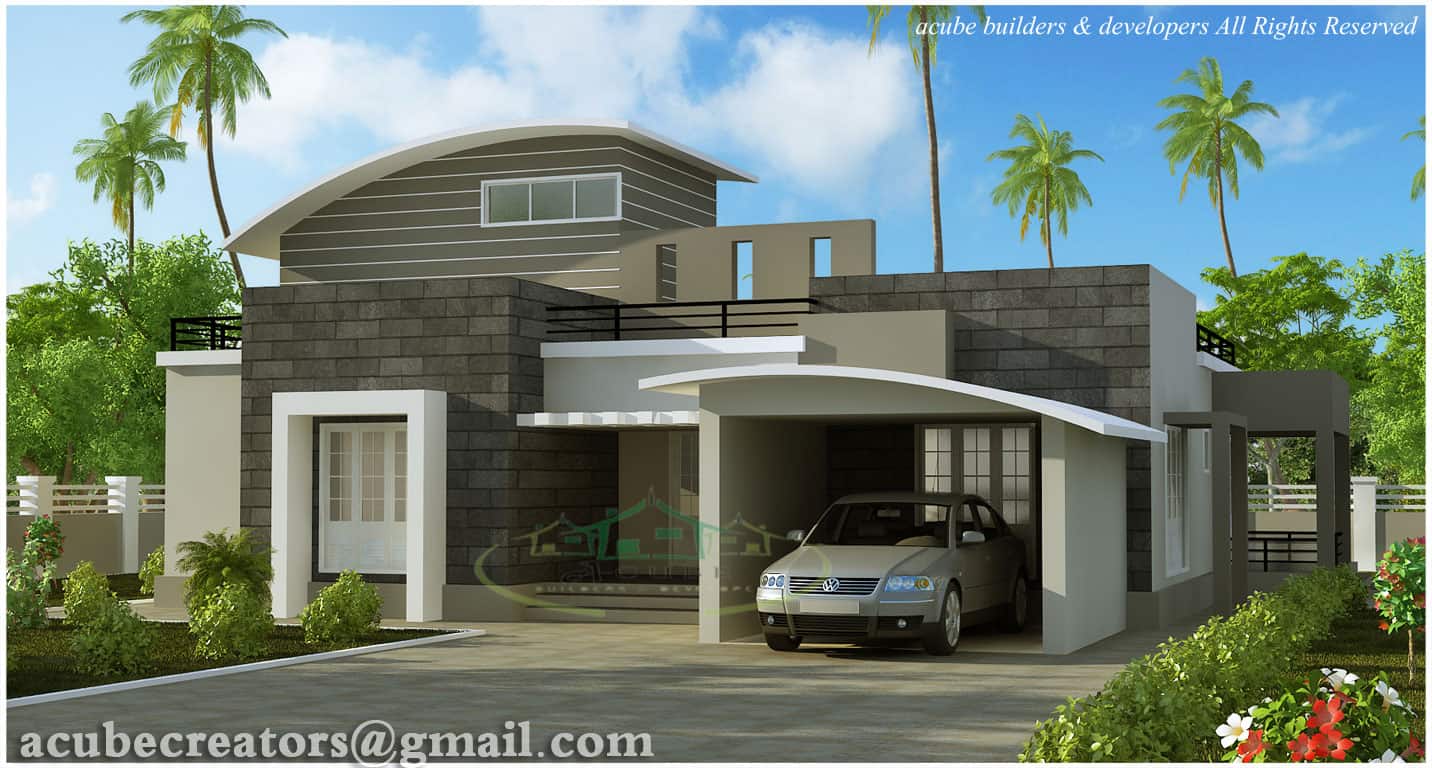 The rest of the house is about sharp edges and fine lines. There's hardly any design found out of place. The railings on the balcony are some of the simplest we've seen, and it could've been an effort of the architect to keep you focused on the beauty of the rest of the house.
Both the storeys of this house are expected to host 3 spacious bedrooms and 3 luxury bathrooms, along with a beautiful porch that has parking space for one vehicle, sit-out, a comfortable living room on each floor, spacious dining, pantry kitchen with an attached work area, promising balconies, and an open terrace.
Kerala house plan specifications
Ground floor : 1495 sq. ft.
First floor    :   981 sq. ft.
Total Area   :   2476 sq. ft.
Bedroom     :  3
Bathroom     :  3
Kerala House facilities
Porch
Sit Out
Living
Dining
Bedroom
Bathroom
Kitchen
Work Area
Balcony
Open Terrace
Loving the elevation already? Then find out more information on the plan and cost by getting in touch with the architect himself. Contact details are provided below.
Acube Builders & Developers
Anjapalam , Kodungallur
Thrichur . DT
Kerala ST
India
Ph: 9645528833,9645506699,9809107286
Website : acubebuilders.blogspot.in