1
Duplex 3BHK House Design at 1600 sq.ft
Here's an elevation of an European-style extraordinary house meant to be built with or without an exaggerated garden. Which means that you can put it up on almost any bare land with the right amount of space.
The balcony railings are styled with a unique wooden design which can also be found on the gate and wall guarding the house. The windows seem to be sunken in a few inches – shutting away the harmful rays of the sun yet providing ample light into the house.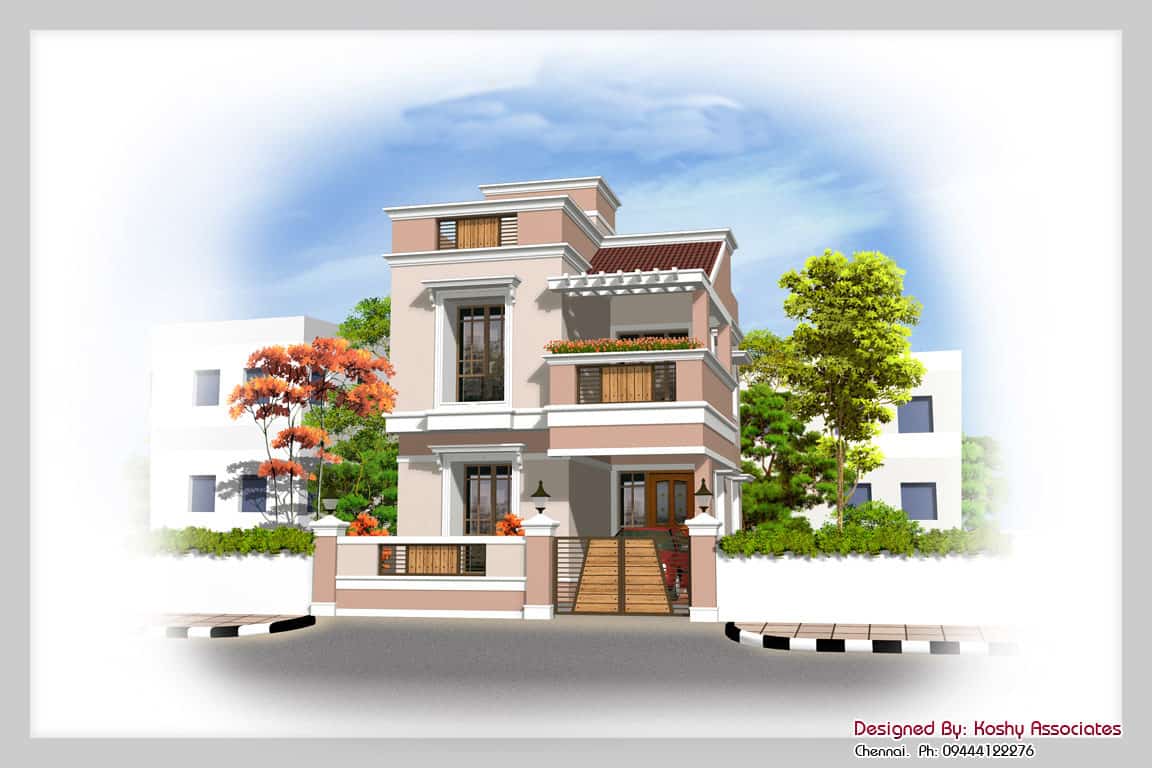 The almost flat roof and the few borders lining the top part of the house make the house all the more beautiful. After all, this would be a perfect fit to be built within the limits of a city.
Both the storeys of this house cover up an area of 1600 square feet. They host 3 bedrooms with attached bathrooms, a dining room, spacious kitchen, family lounge, and more.
Ground Floor Details
800 sq.ft Hall/Dining
A spacious Kitchen
A  Bed Room With attached Toilet
Car Porch
First Floor Details
800 sq.ft Family Lounge
2 Bed Room With attached Toilets
1 Covered Balcony
Is this the design you've been looking for? Then contact the architect through the details below. He'll provide you with all the necessary information.
Architect : Koshy Associates
A2, Mahaniam,
9/10, Arunachalapuram Street
Aminjikarai, Chennai – 29
Mobile : 9444122276
Email: [email protected]