18
4BHK Kerala home Design at 1751 sq.ft
Not all houses will be etched into your memory like this house. It has a distinctive design that's timeless in nature and would shine in your neighbourhood regardless of how much time has passed.
Two slender and tall pillars make their way into the first floor through the roof. They then connect to an arch with carvings that highlights the overall beauty of the house. Windows are shaded from the outside as an extended part of the roof. And the brick-like portion of the house puts other modern houses to shame.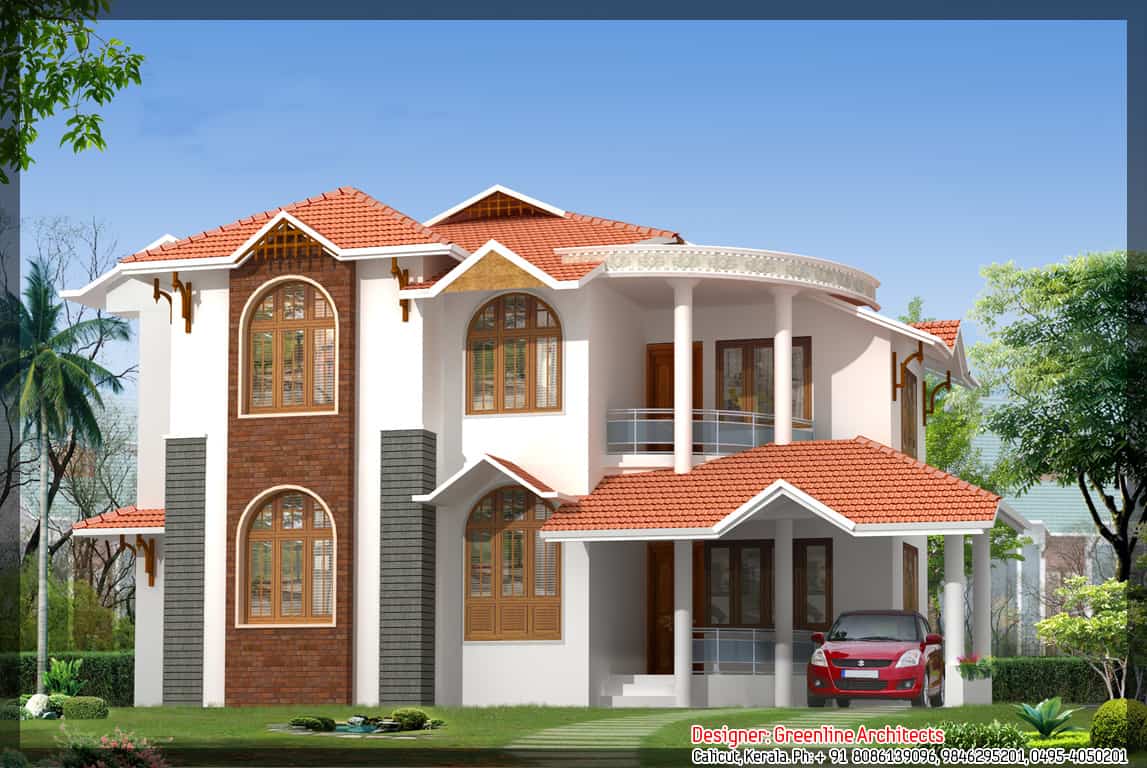 The upper triangular regions of the roof are designed with an ancient-gate like structure. This blends in well with the rest of the house. You'll also notice how beautiful the balconies and the sit-out areas are as they are styled with glass.
Both the storeys cover an area of 1751 sq.ft and host 4 bedrooms along with 3 bathrooms. Other important areas include the porch, sit-out, prayer hall, dining room and a courtyard.
House Elevation Details :
Ground Floor Area : 1069  sq. ft
First Floor            : 682 Sq. Ft.
Total Area           : 751 sq. ft
Want your home to look like this? Then find out more information by contacting the architect through the details provided here.
Architect Details :
Greenline Architects
Akkai Tower,
1 st floor,
Thali croos Road.Calicut
Mob:8086139096
9846295201
0495-4050201
Email:[email protected]