12,000 sq.ft Luxury Indian House Design (Colonial Style)
We are here with a new amazing house design from the courtesy of Arkitecture Studio.This is a must see design if you are into building a colonial luxurious house.This beauty comprises of 12,000 sq.ft with 6 attached bedrooms,open terrace and a spectacular balcony.
Out of the 12,000 sq.ft, the ground floor comprises of 7000 sq.ft area and the first floor is comprised of 5000 sq.ft.
Here is a snapshot of the details of this beautiful house design.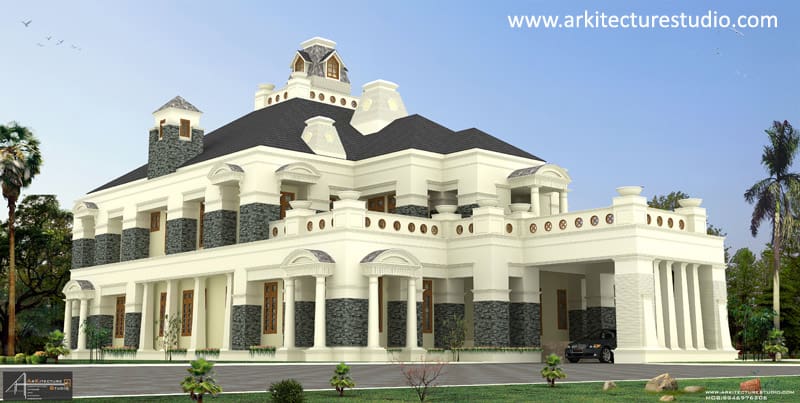 Design Submitted by:
Architectural Consultant Muhammed Shafi and Architect Zainul Abid.
Arkitecture studio,
architects and interior designers,
Calicut,kerala.
Mob:+91 9809059550
Email: [email protected]
Website:
www.arkitecturestudio.com,
www. arkitecturestudio.in