2
Modern Luxury House Elevation at 1900 sq.ft
This is a stunning elevation of a two-storey house with luxury etched into every corner of it. It has no curves whatsoever, and all the cubical ends only make it all the more beautiful.
Together this house covers an area of 1900 square feet, and holds up four bedrooms along with 4 bathrooms. You'll love the spacious balcony on the first floor and the expansive terrace. If you want to put this house up in a city, then the terrace would be a wonderful place to have your own rooftop garden.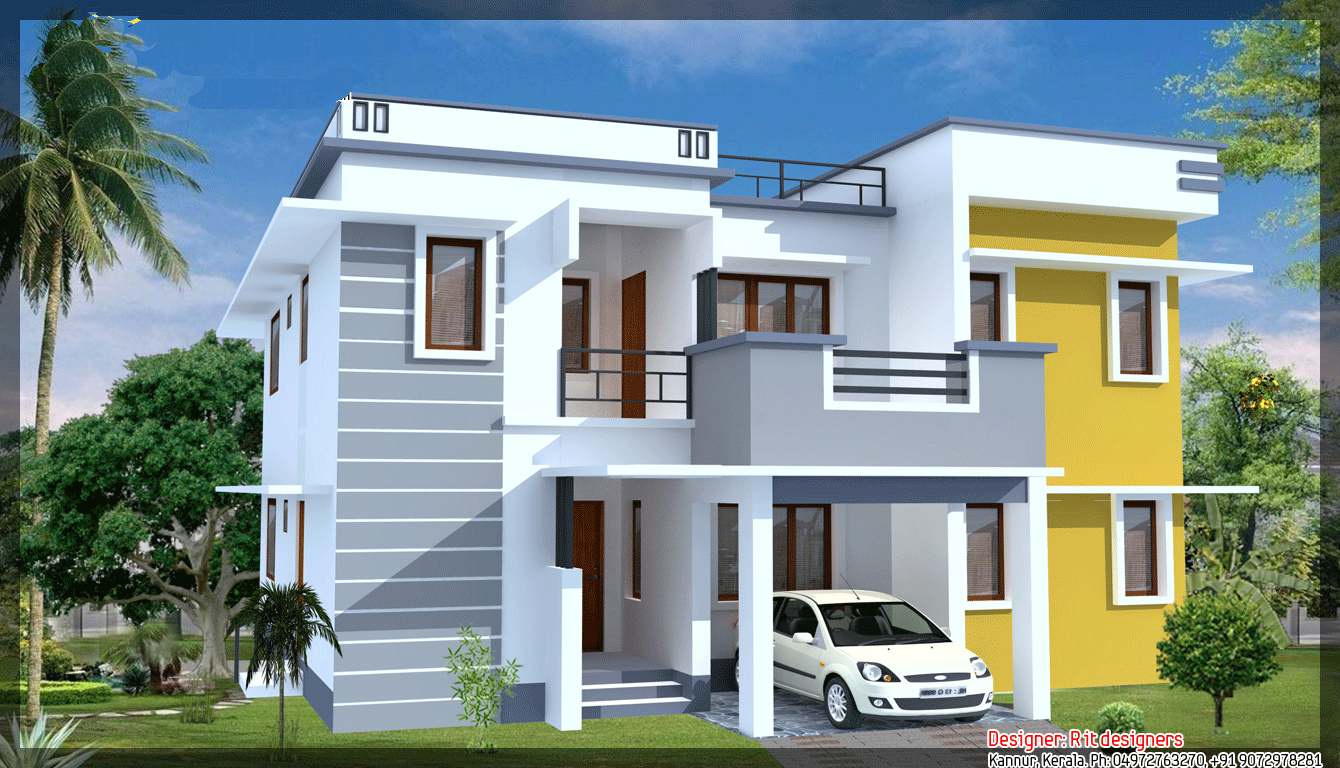 The plain glass windows, along with the slab of concrete surrounding them, match well with the overall design of this house. Even the pillars are nice and shaped like a cuboid, looking very much modern.
House Elevation Details:
Ground Floor Area : 950  sq. ft
First Floor            : 950 Sq. Ft.
Total Area           : 1900 sq. ft
Want to try this elevation on your new home? Then contact the architect through the information provided below.
Architect Details:
Rit designers
Jubilee Complex
Ii Nd Floor, Room No.Cw-35/1651
Onden Road,
Kannur-670 001
Ph:04972763270,9072978281
Email: [email protected]