36
Simple and Unique House Design at 1377 sq.ft
Looking for a house for two? Or a small family? Then here's an elevation of an incredible house that won't cost you much.
With only a single floor across an area of 1377 square feet, this house has a simple yet beautiful design. The top part of the flat roof is nearly invisible, yet the wall connecting to the roof has a charming border to outline the house.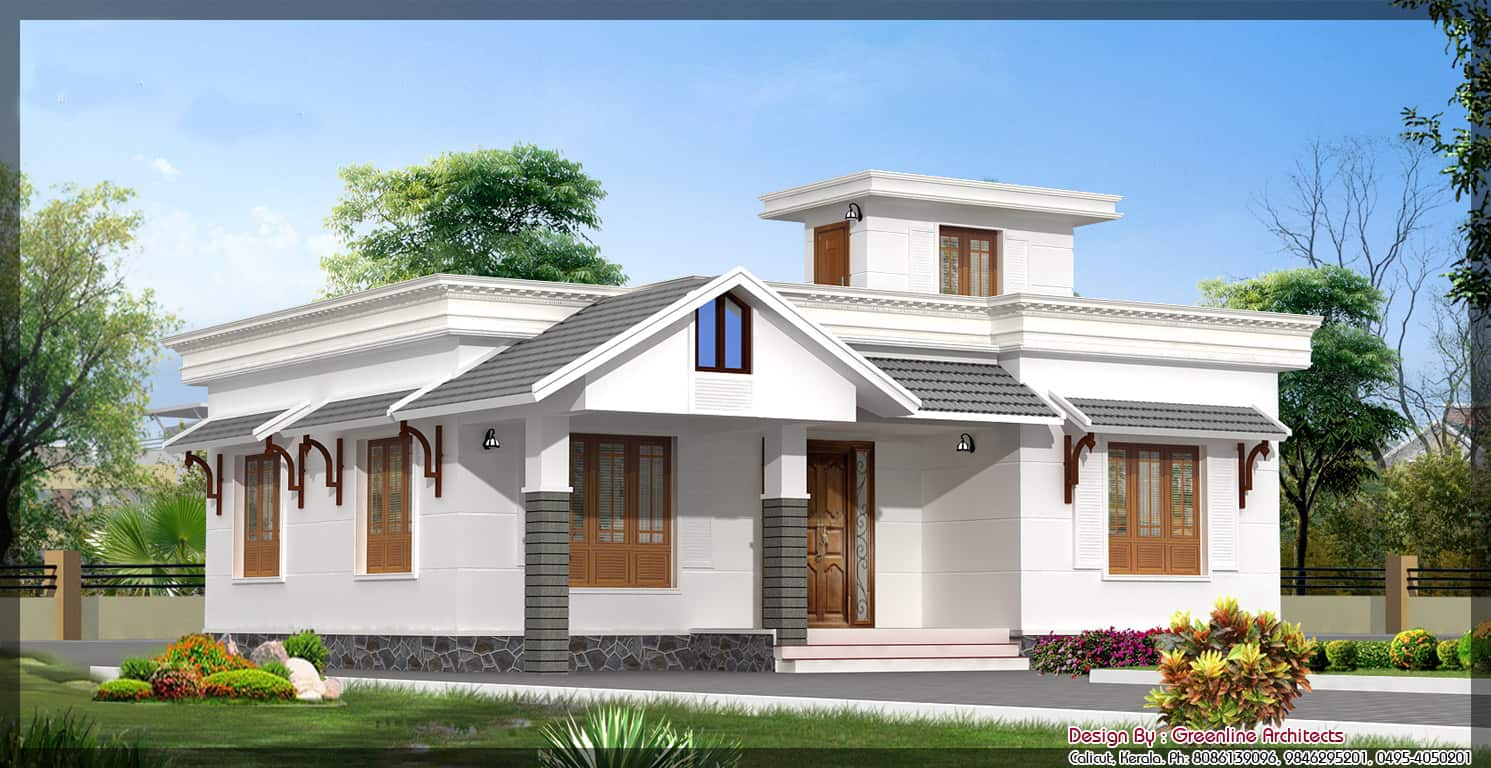 Only two pillars could be seen at the entrance. Both are partially covered with a grey, granite-like design that makes it blend in perfectly with the rest of the house. All the windows have shades from the outside. While they block out the direct rays of the sun, they match the roof pretty well.
In addition to the 3 bedrooms and 3 bathrooms covered by the plan of this house, a porch, sit-out, prayer hall, dining room and a kitchen could be found.
House Elevation Details:
Total Area           : 1377 sq. ft
Consists of Porch,Sitout,Prayer hall,Dining room,3 bedrooms and 3 bathrooms.
If you're eager to learn more about this house, then contact the architect through the information provided below.
Architect Details:
Greenline Architects
Akkai Tower,
1 st floor,
Thali croos Road.Calicut
Mob:8086139096
9846295201
0495-4050201
Email:[email protected]