6
Amazing Duplex Kerala Style House Design at 1440 sq.ft
If you've been looking for a uniquely shaped and distinctively designed house to build, then have a look at this house. On first glance, it may look like a house put together with building boxes. But on closer look, you'll be able to capture its beauty.
Pillars made up of granite-like bricks decorate the house, along with the layers of stones randomly strewn across the walls. The windows are partially framed with concrete as an extended portion of the walls. Though unusual, it provides much needed shade from the sun and rain.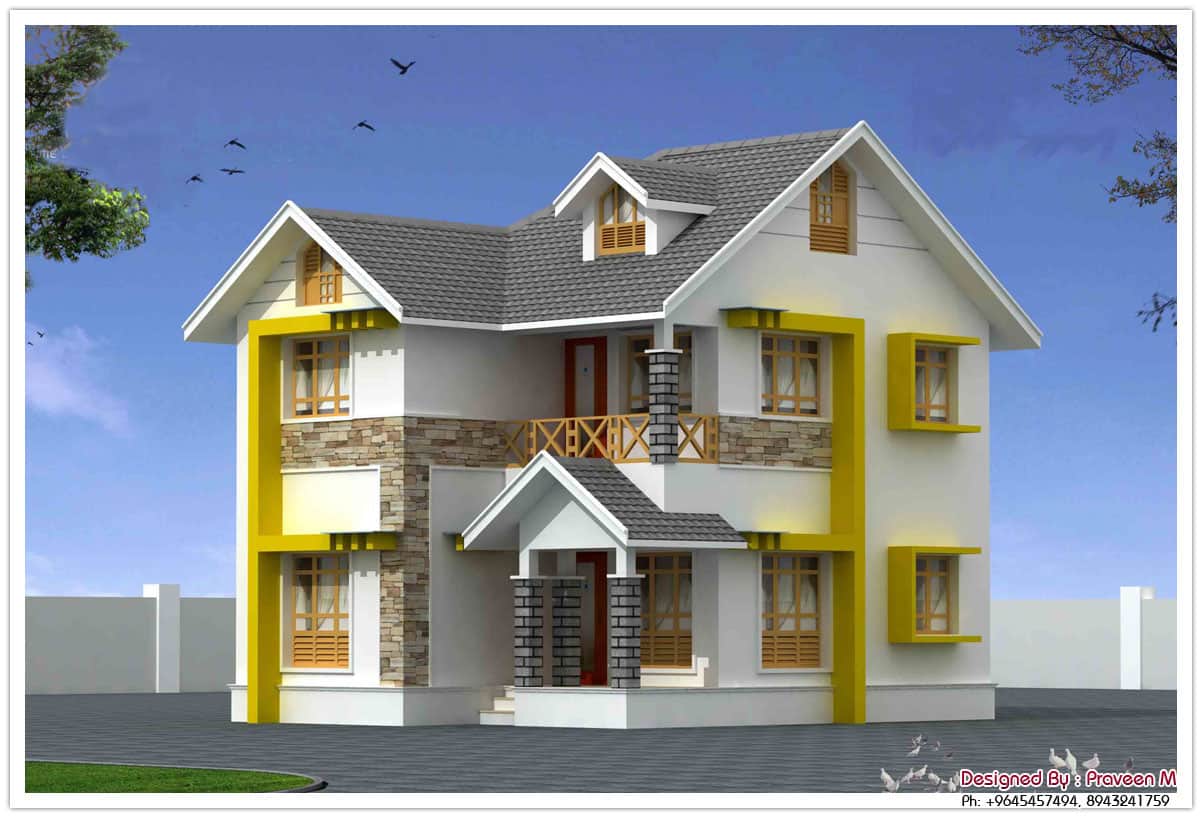 The roof, on the other hand, is pretty much simple. It's neither flat, nor highly sloped, yet makes a great addition to the overall design. Also, you'll notice tiny windows near to the upper portion of the roof. This isn't useful as a window, but it looks nice as a decorative element.
Both the storeys of this house cover an area of 1440 square feet and together they accommodate 3 bedrooms along with 3 attached bathrooms. The other important areas include a sit-out, dining room, sitting rooms, kitchen, and balconies.
House Elevation Details :
Ground floor : 750 sq. ft.
First floor  : 690 sq. ft.
Total Area   : 1440 sq. ft.
Ground Floor consists of
Sitout
Sitting
Dining
1 Bed room Attached
Stair kitchen
W/A
WC
First Floor consists of
2 Bbed room Attached
Sitting
Seen below
1 Balcony
Can't stop admiring this home design? Then maybe it's meant for you. Get hold of more information by contacting the architect through the details provided below.
Architect : Praveen.M
Civil Engineer: Prasanth.K.P
Moyacheri (ho)
Kottakkal
Vatakara (via)
Kerala
India
04962275234 (House)
+91 9645457494,+91 8943241759
+91 9388744505
Email: [email protected]
Email: [email protected]