1
3 Bedroom Kerala House Plan – Elegant Design – 1700 sq.ft
This is a Kerala home design that's pretty easy to develop an instant liking for. It has two storeys that covers an area of 1700 square feet with 3 bedrooms and 3 bathrooms – and would be ideal for any small to medium families to reside in.
Designed with a sloping roof, it has a few unique pillars holding it up. They have almost three layers. The bottom layer has been put together with dry stones, and the middle layer, being the largest, have maroon bricks decorating it.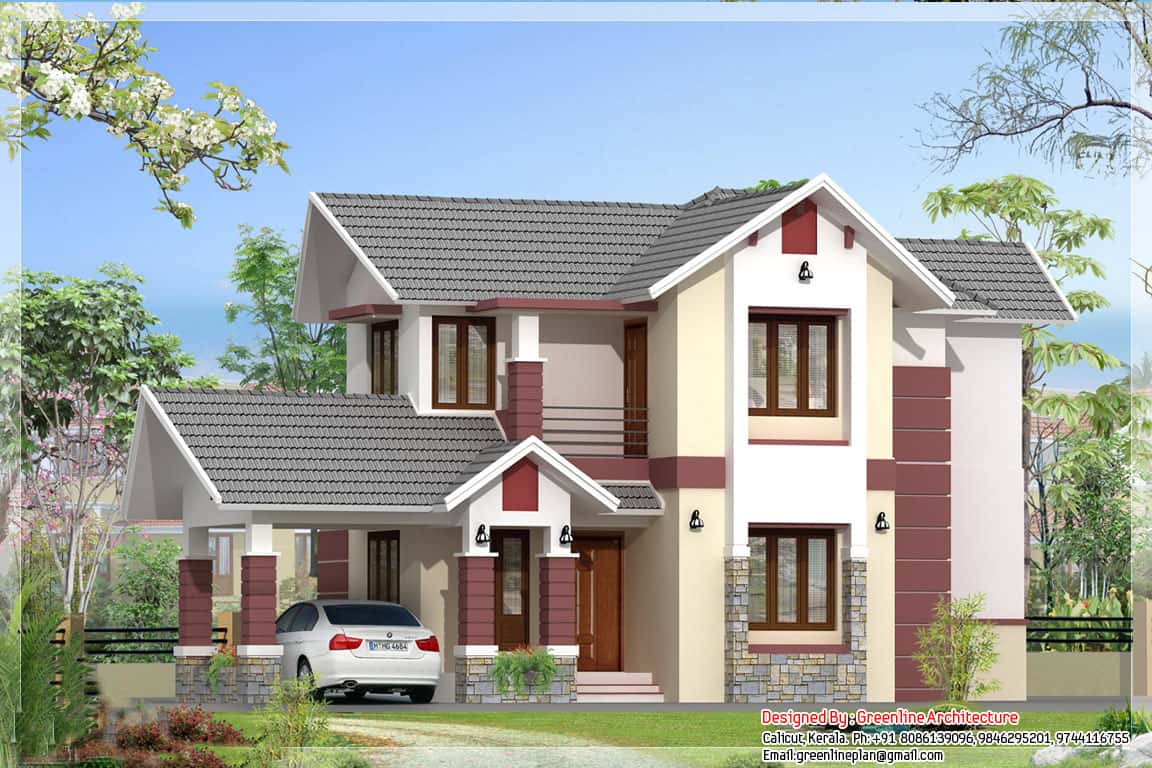 The last layer, which connects the pillars with the rest of the house, is made up of concrete. You'll also notice that the design on the pillars are inspired by similar designs on the frontal walls.
The other features of this house include a beautiful porch with parking space for one vehicle, small sit-out, comfortable living, spacious dining, expansive pantry kitchen, wide working area, balconies promising a stunning view, and a beautiful open terrace.
Area details
Ground floor : 1000 sq. ft.
First floor    :   680 sq. ft. Total Area   :  1680 sq. ft.
Bedroom     :  3
Bathroom     :  3
Main facilities of this Kerala home design
Porch
Sit Out
Living
Dining
Bedroom
Bathroom
Kitchen
Work Area
Balcony
Open Terrace
Loving this design already? Then get hold of more information on the plan and cost by contacting the architect through the details provided below.
Greenline Architects Akkai Tower, 1 st floor, Thali croos Road.Calicut Mob:8086139096,9846295201,0495-4050201 Email:[email protected]