Kerala House Model-Latest Kerala style home design
Here's a compelling Kerala house model with two storeys and 4 bedrooms. It has been moulded with next-generation architecture which explains why it isn't easy to look away from this house.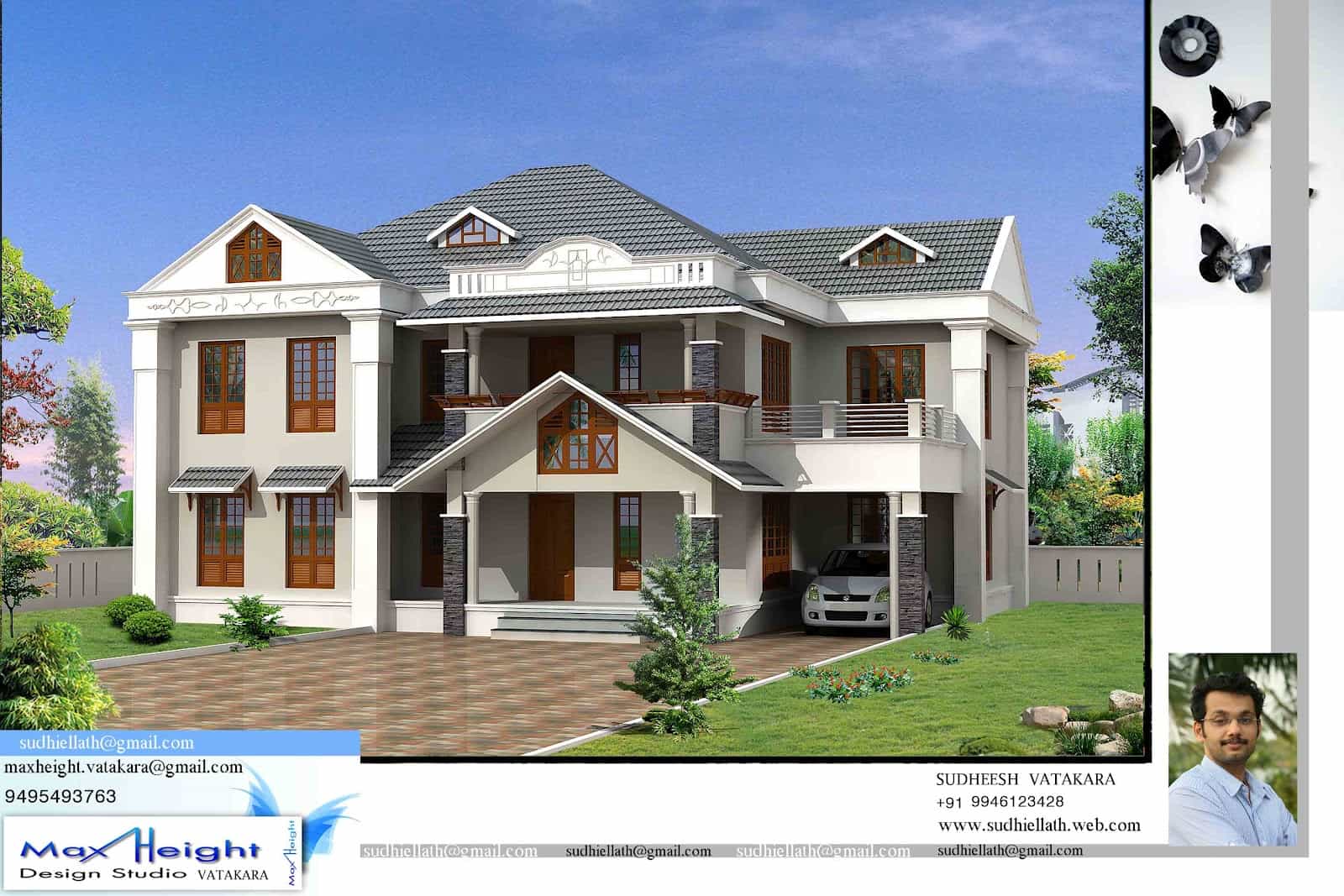 The architect has excluded any design with even the faintest hint of curves and has instead replaced it with fine lines and sharp edges. Not many pillars are to be found and the very few present seemed to have been put up with granite.
This goes well in line with the sloping roof that has a design similar to the pillars. Certain windows have external shades as well, and they make a beautiful addition for they look identical to the design of the roof.
Has the elevation of this house caught your interest? Then don't hold back from getting in touch with the architect through the contact details provided below.
Max Height Design Studio
Vatakara, Kozhikode
Email: [email protected]
Ph:+91 9495493763