8
Kerala home design – Low cost 3 bedroom single floor at 1500 sq.ft
It's nearly impossible to find a house that is both beautiful and inexpensive like this house. It has a single floor that spreads across an area of 1500 square feet and looks every bit as regal as a Kerala home with its distinctive architecture.
The sloping roof is beautiful, yet it is the traditional arch positioned high above the porch that makes it stunning. A few pillars hold the porch together, and the carvings found on either side of their cylindrical body go well in line with the overall design.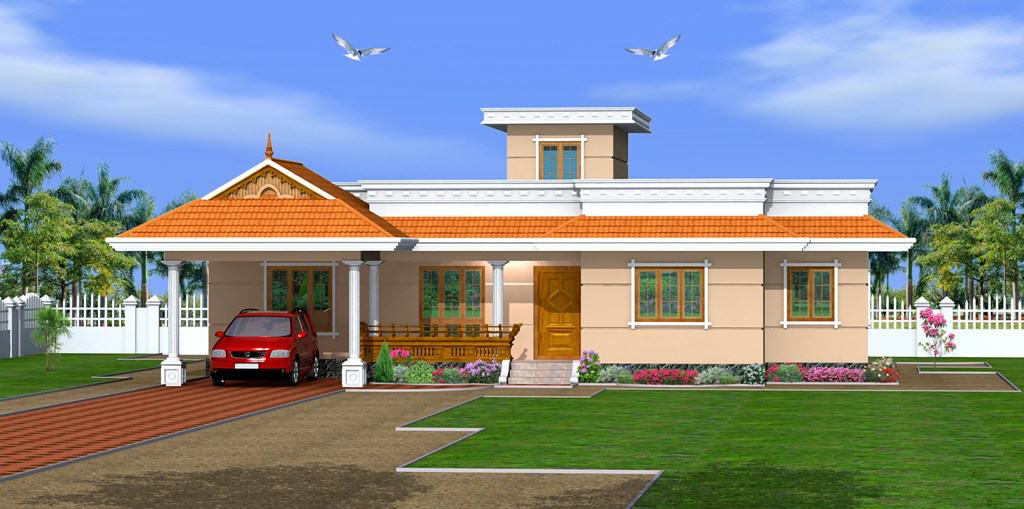 The walls of this house are otherwise plain. But they aren't dull because of how well the architect has used fewer features to bring in a glow to the entire house.
3 bedrooms are expected to be put up, along with a porch, sit-out, living, dining, bathroom, pantry kitchen, work area and an open terrace on the rooftop.
Kerala home design details
Total area : 1500 sq.ft
House comprises of
Porch, Sit Out, Living, Dining, Bedroom, Bathroom, Kitchen, Work Area.
Has the incredible design of this house caught your interest? Then what are you waiting for! Get in touch with the architect before he sells the plan out. Contact details are provided below.
Syam kumar
Green Homes.
Thiruvalla
[email protected]